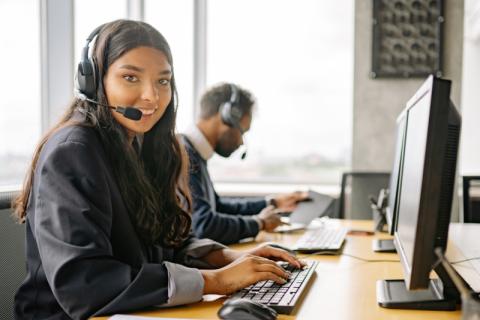 Our Commitment to You
Need extra support? Our specialists are here to help
We understand that you may require additional support, either for a short period of time, or on a more long-term basis. We are committed to ensuring that you receive the support you require.
Accessibility
If you need any information we normally send you in an alternative version, we can provide this in a format that suits you, like Braille, or large print. Please reach out to our Customer Services Team on 01 862 2560 or by email at [email protected] for more information.
If you need other additional support
We recognise that there might be situations that arise that could impact your ability to communicate with us or continue your agreement. If this happens, we may be able to offer further support such as setting up a third party to discuss your agreement with your permission, or to rearrange your repayments over a short period. 
Please contact us on 01 862 2560 or by email at [email protected] to allow us to best assess how we can support you.
Other support
There are a number of charities and organisations who can provide independent advice and support, we have listed some below. We would also be happy to work with them with your permission if required.
Mabs provide free, independent debt and money management advice. They can be contacted via their website: www.mabs.ie. 
Citizens Advice can also provide advice and support on a range of issues. You can find local centres via their website: https://www.citizensinformation.ie/en/.