Dedicated support
We invest in having someone whose help and support you can always rely on
A reliable partner
Your own dedicated sales manager
Your sales manager's job is to get to know you and your business – and to make contributing to your growth and success our business.
Staying in touch
We have sales managers with a wealth of experience on the road – visiting you and getting to know your needs and goals.
Staying up-to-date
Our sales managers and sales support teams will work with you to offer support and guidance to help you navigate any regulatory 
and compliance changes that may have an impact 
on your business.
Staying adaptable
When you have ideas for doing things differently, our sales managers will listen – and work with you to help achieve the result you're seeking.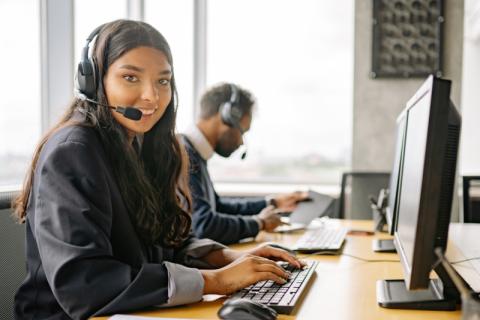 Experienced support teams
As well as your dedicated sales manager, our telephone support teams are close-to-home and ready to help out with any queries or problems you may have.